February 13 — 18, 2024
6 Day Isle of Skye Photo Tour 2024
We partner with the finest!
Emerald Isle of Scotland's Rugged Beauty
Feast your eyes on the breathtaking scenery of innumerable lakes and peninsulas that radiate from the majestic Cuillin hills.
Martin Rak
Your Award-Winning Tutor
Seasoned Tutors
No matter what your experience, our seasoned tutors will help you push your skills to a whole new level.
Small Groups
We keep our photo workshop groups up to 7 participants to deliver an intimate and insightful experience.
Unforgettable Sceneries
Being a bunch of adventurers, we are eager to discover the undiscovered locations, and find new vantage points of famous sights for you.
As a tour participant, you will get exclusive access to our premium Landscape Photography Masterclass channel.
Discover Skye's
Rugged Colorful Beauty!
Amidst the emerald greenery of Scotland lies the captivating Isle of Skye, an enchanting land that beckons photographers to explore its rugged terrain.
Its breathtaking scenery, adorned with countless lakes and peninsulas radiating from the majestic Cuillin hills, is a sight to behold. Photographers from all corners of the world flock to this mystical isle, drawn by its dramatic mountain vistas, untamed coastline, and rivers cascading down the slopes like the sweetest of melodies.
Here, amidst the breathtaking landscapes, photographers can lose themselves in capturing the unparalleled beauty of Skye's natural wonders, surrounded by picturesque fishing towns.
Included in the Price
Professional Tutor
Best photo locations guaranteed
Weather sensitive program
Landscape photography mastery
Post-production sessions
Transport
Car or van with a driver
Including Edinburgh (UK) pick-up / drop-off
Small Group
Hotel
5 nights in Portree
Single occupancy
Meals
All-inclusive meals & drinks
*Up to 2 alcohol drinks a day
Excluded from the Price
Flight Tickets
Or any other form of transportation to and from United Kingdom
Travel Insurance
Please note that travel insurance is compulsory
Your Tutors
Encounter the Isle of Skye
with the Real Adventures
Vaclav Krizek
A true outdoorsman possessing a keen eye for composition of the unspoiled beauty of nature.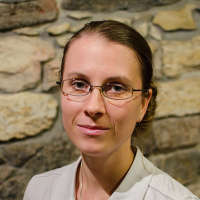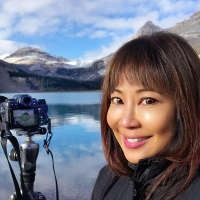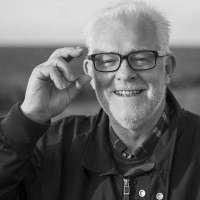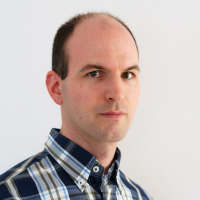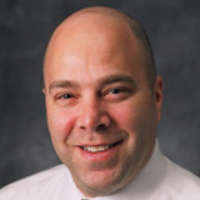 "Between the gorgeous landscapes, the wildlife, the photography lessons, and the overall fun energy of the group, the trip to the Canadian Rockies far exceeded my expectations and created memories that will last a lifetime."
Mariel Feldman
Designer, United States
"A wonderful experience with friendly folk, beautiful scenery and glorious light! Like minded compositionally and style which enabled me to really trust Martin's judgement and insight."
Stephen Bridger
Client Relations Manager, Canada
"A photography tour I will remember for the rest of my life."
Carrie Cheng
Independent art dealer & freelance writer, Hong Kong
"I have participated in many photography workshops over the years and my experience with Martin was the best by far."
William Levin
Gynecologist, United States
"Bohemian Journeys make your early morning start worthwhile ;-)"
Daniela Lenčéš Chalániová
Dean of the School of International Relations and Diplomacy, Czechia
"Knowledgeable, keen to share ideas on photography, suggesting what to do without getting in to the very details of doing it, but rather giving you the tools to make your own decisions."
Ingemar Ljungdahl
Retired, Sweden
"The days with Martin have been really fun and participating in his knowledge and experience definitely made me a better photographer."
Thomas Rosenthal
System Engineer, Germany
"I had a good time and it's interesting to get to know the people behind the shots. The guidance was excellent and Martin gave helpful hints about when and how to shoot each location we visited."
Yves Goergen
Software Developer, Germany
Interested in Something Else?